Weddings in Malta are extremely popular and it's no surprise. The island offers great weather, a rich history and culture, stunning architecture, dozens of beautiful venues that cater to all types of weddings including the more low-key and intimate ones and even more picturesque locations for a wedding photo shoot.
For most couples, the wedding photos are a crucial element of their big day. The photos serve as a reminder to look back on for years to come. This is why many couples choose such an important time for their photo shoot so that these memories stay with them forever.
I'm a wedding photographer based in Malta and if you're not sure where to go for your wedding photos, I've compiled a list of some of Malta's most idyllic locations.
Barrakka Gardens in Valletta
The Upper and Lower Barrakka Gardens are located right next to the Grand Harbour in Malta's capital city, Valletta. They are only a few minutes walk apart from each other and offer plenty of greenery, flowers, and fountains that make it an ideal backdrop for your wedding photos.
You can opt to have your photos taken against the fresh green grass and the Mediterranean Sky, or you can use one of the colourful flowers as a background. There are many statues and fountains that you can also use as props for your photos.
One advantage of having your wedding photos taken here is that there are plenty of vantage points from which you can capture the wonderful views of the Grand Harbour in the background. You can also choose from several historic buildings as additional beautiful backdrops like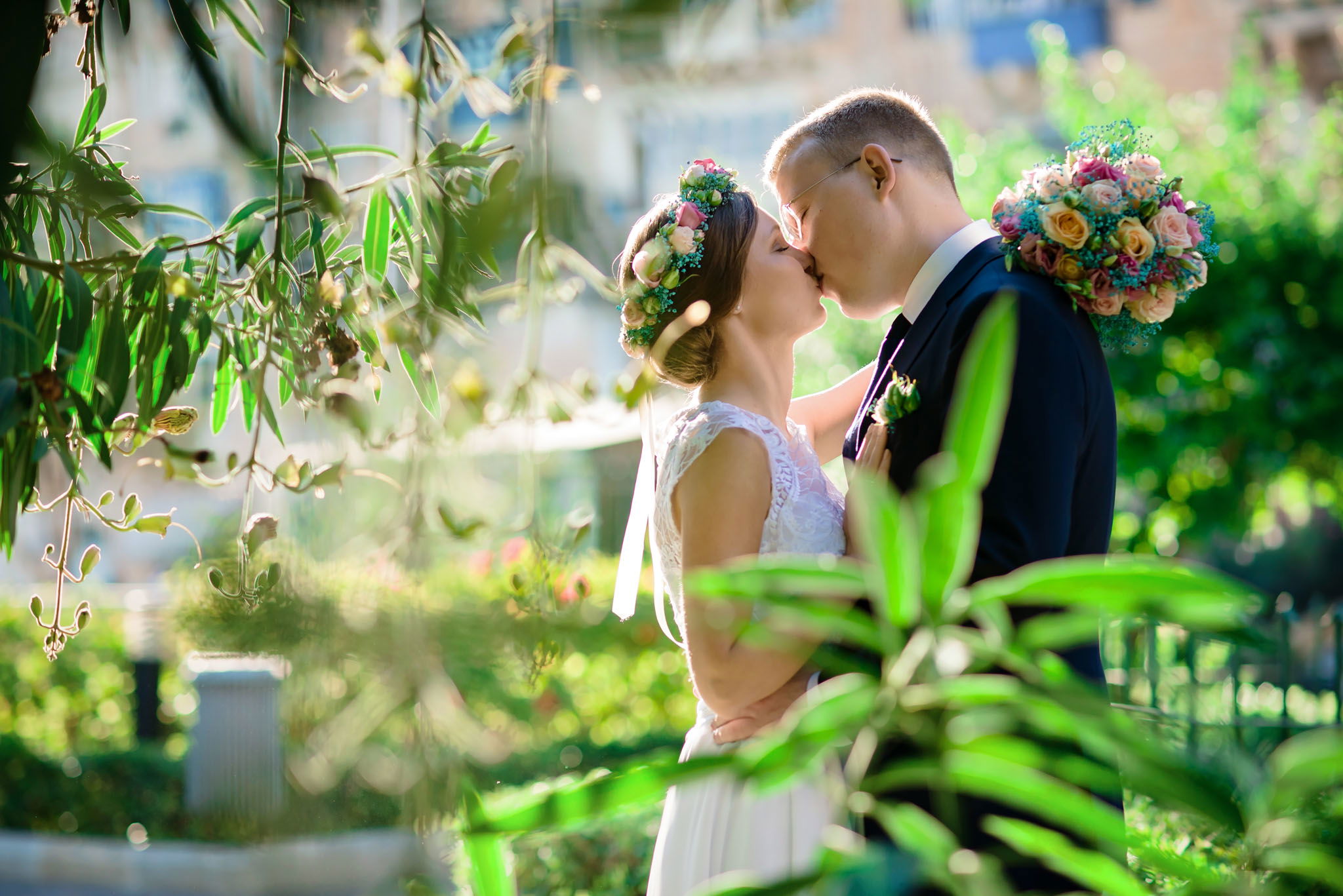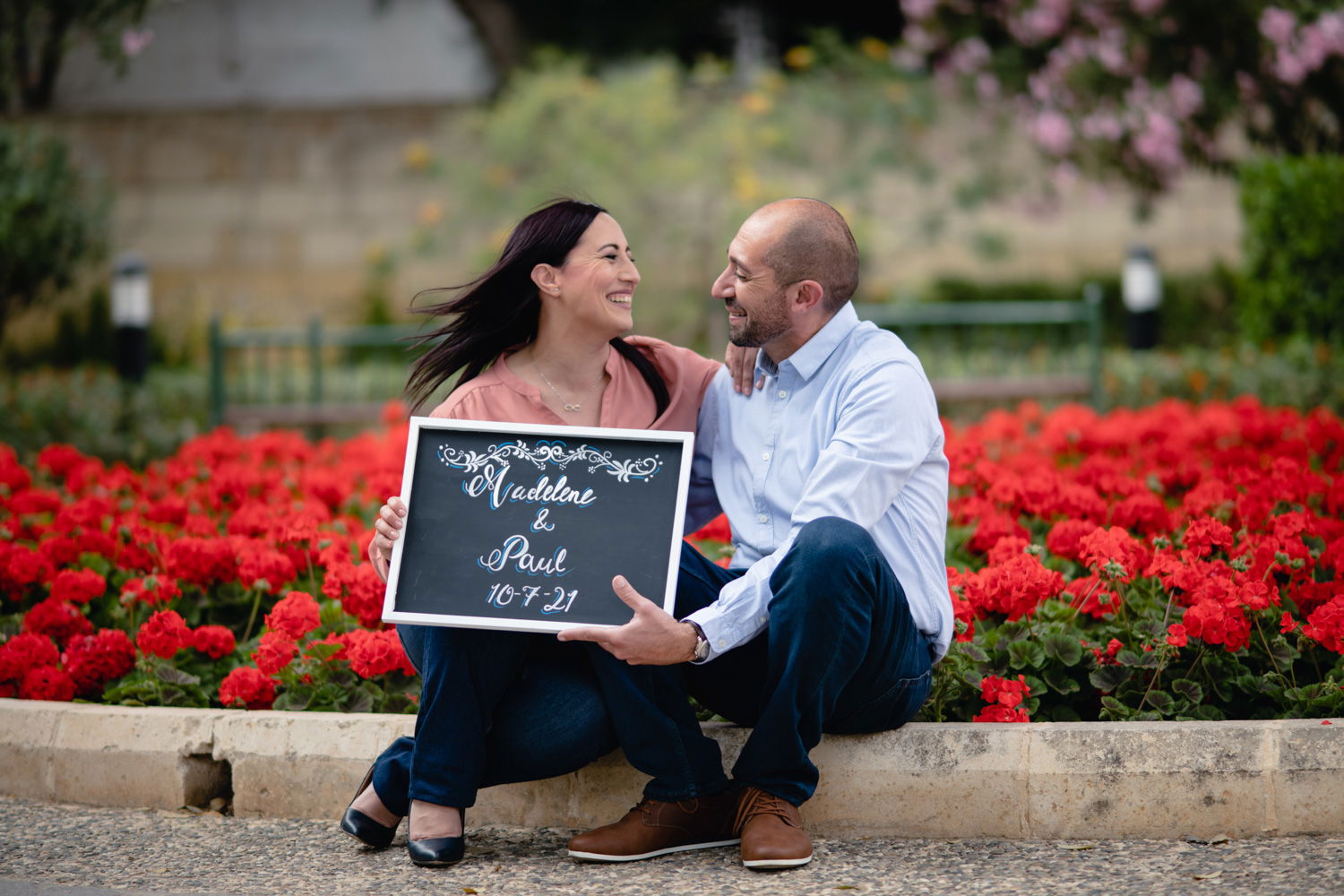 Paradise Bay
Malta is a tiny island in the Mediterranean, and so it's not surprising that the sea is prominent in most of our wedding photos. The sea is an important part of the island's history, culture, and day-to-day life. No wonder why Paradise Bay in the north part of the island is one of the most popular places for a wedding shoot.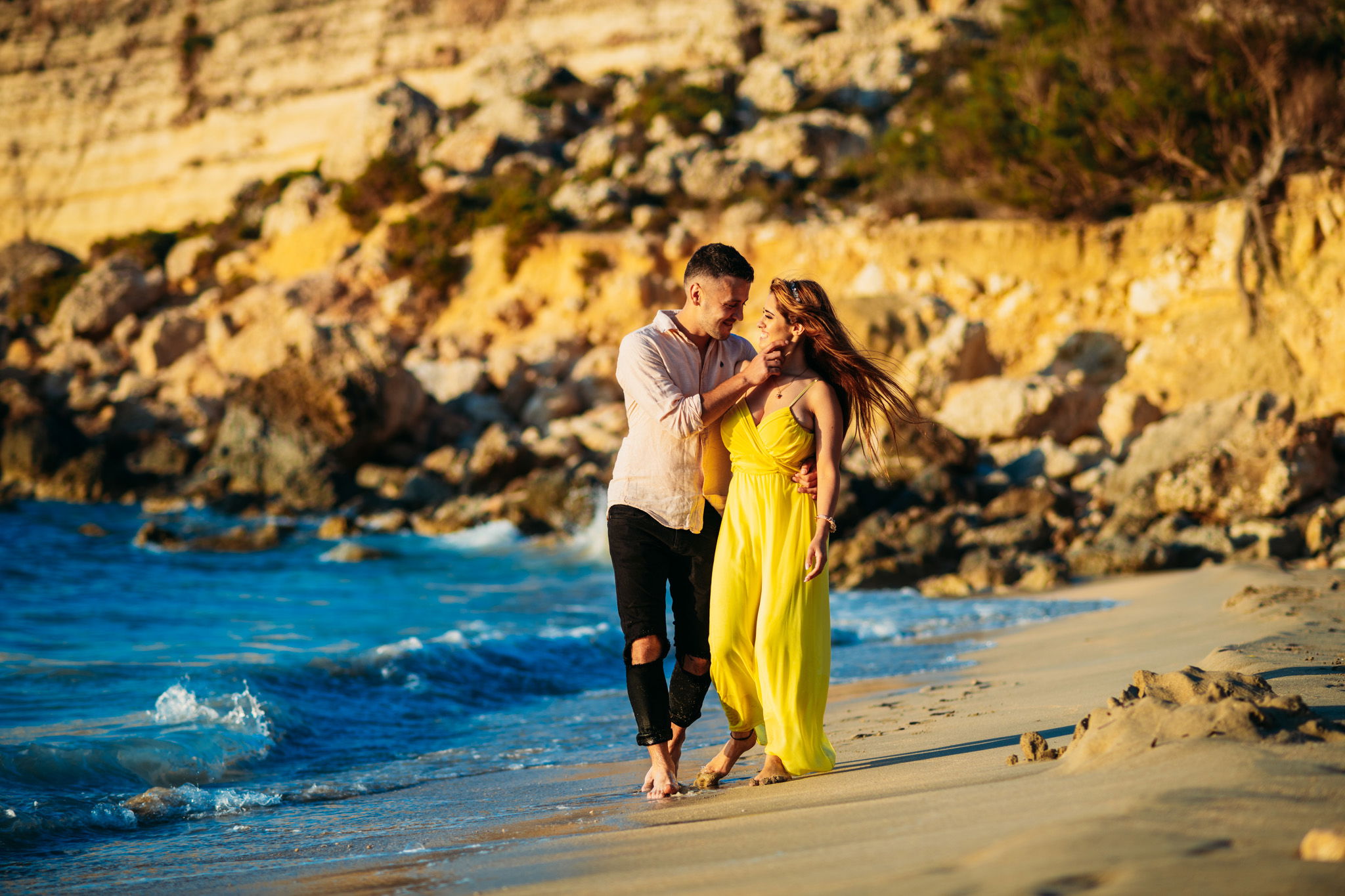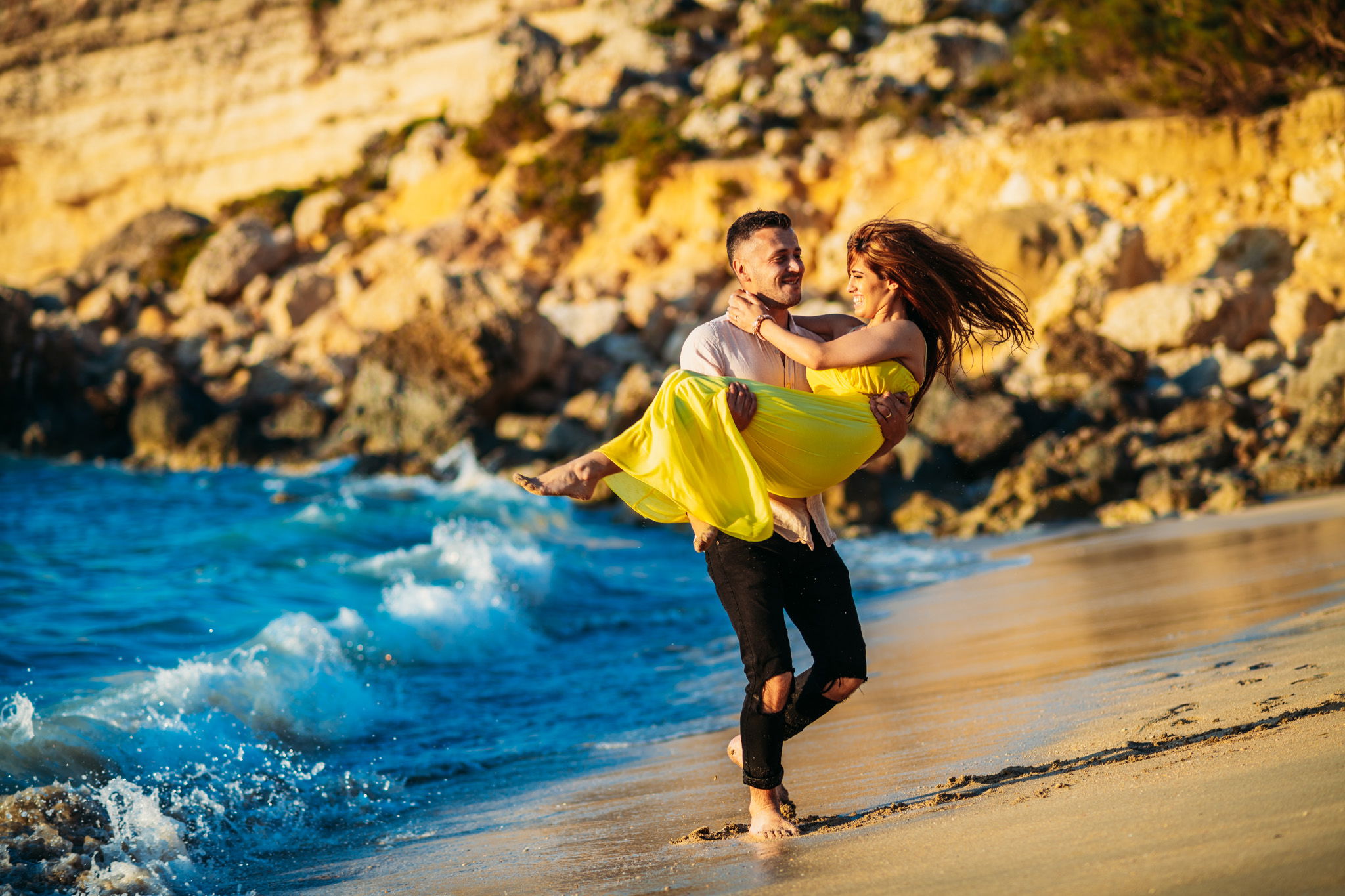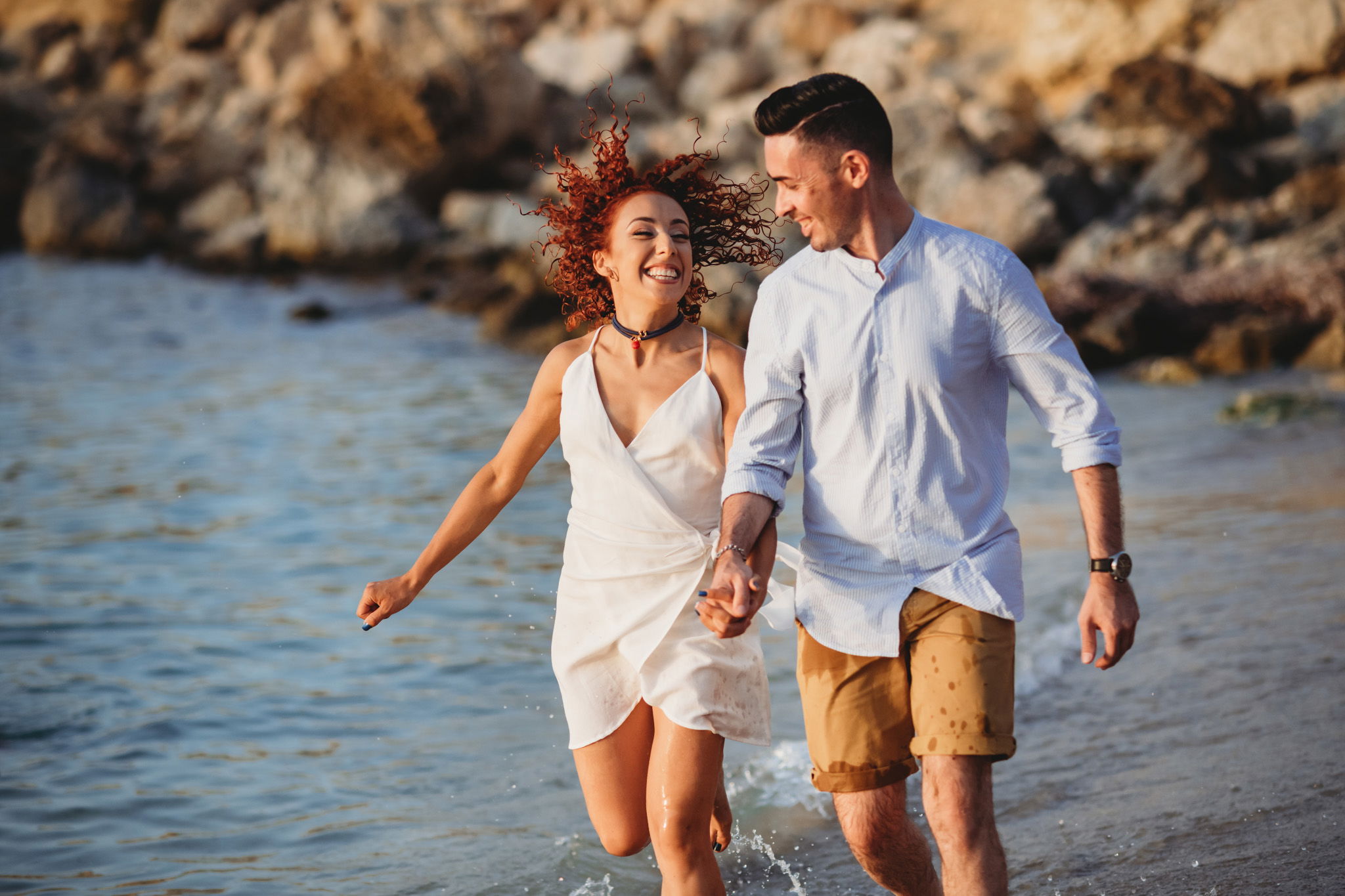 Comino
The small island of Comino is located between Malta and Gozo, making it the perfect location for your wedding shoot if you're looking for seclusion and tranquillity. The beautiful crystal clear waters surrounding Comino also make it a popular spot for snorkelling, swimming and diving.
It's easy to travel to Comino by boat from either Malta or Gozo, so there are plenty of options when it comes to the logistics. There are many idyllic locations on the island, but the most stunning spot is without doubt Blue Lagoon, which is renowned as one of the most beautiful bays in Europe.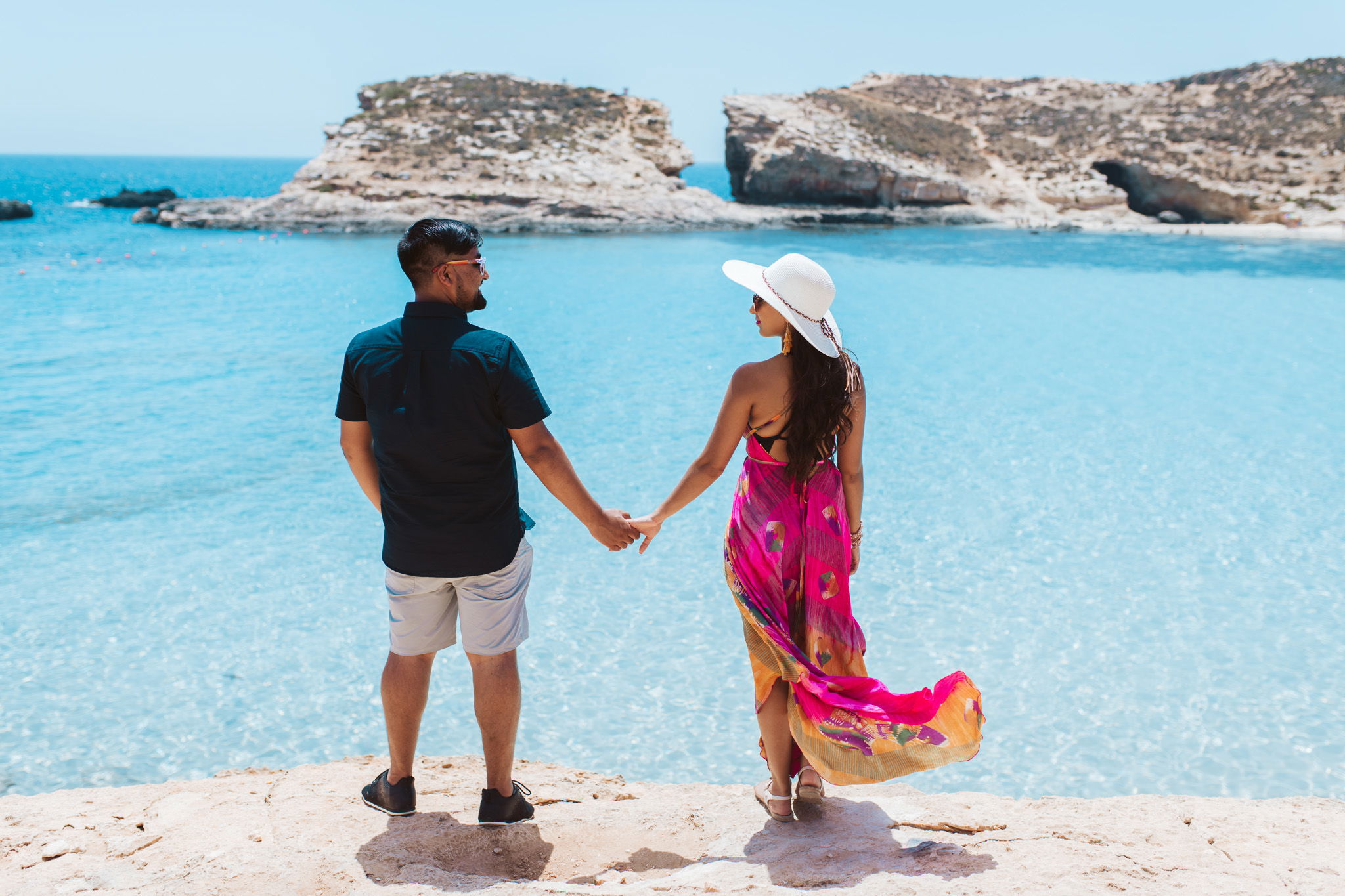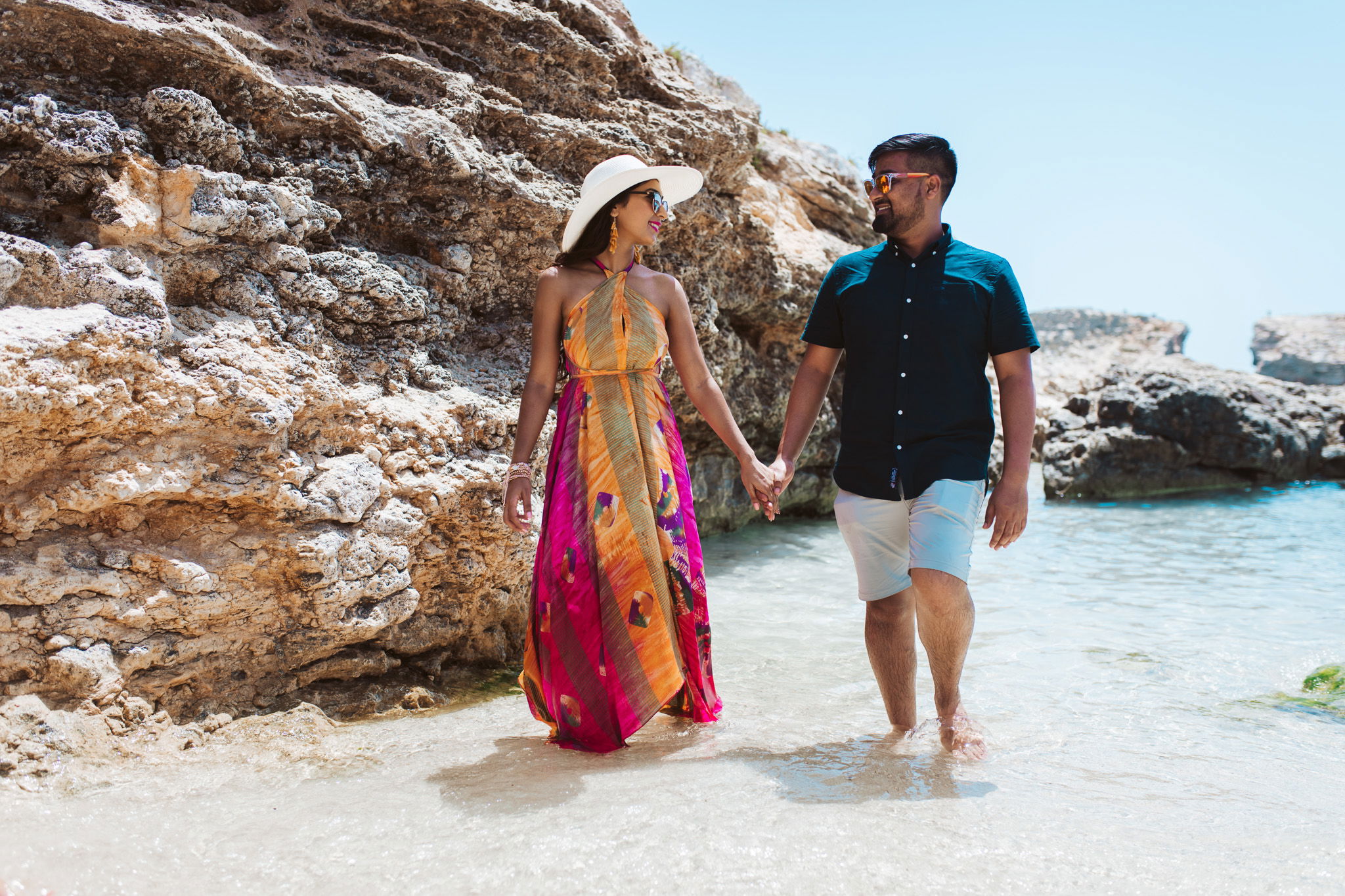 Gozo
Gozo is a sister island of Malta with a rich history and culture. It's also renowned among nature lovers and outdoor enthusiasts as a treasure trove of natural beauty, with many unique features including spectacular beaches, magnificent countryside and historic architecture. One of the most picturesque locations and my top pick in Gozo is Ta' Pinu - Roman Catholic basilica located on the outskirts of little village called Għarb
Gozo's splendid views and rugged landscapes make it a popular spot for wedding photos, especially pre-vows or post-ceremony shoots.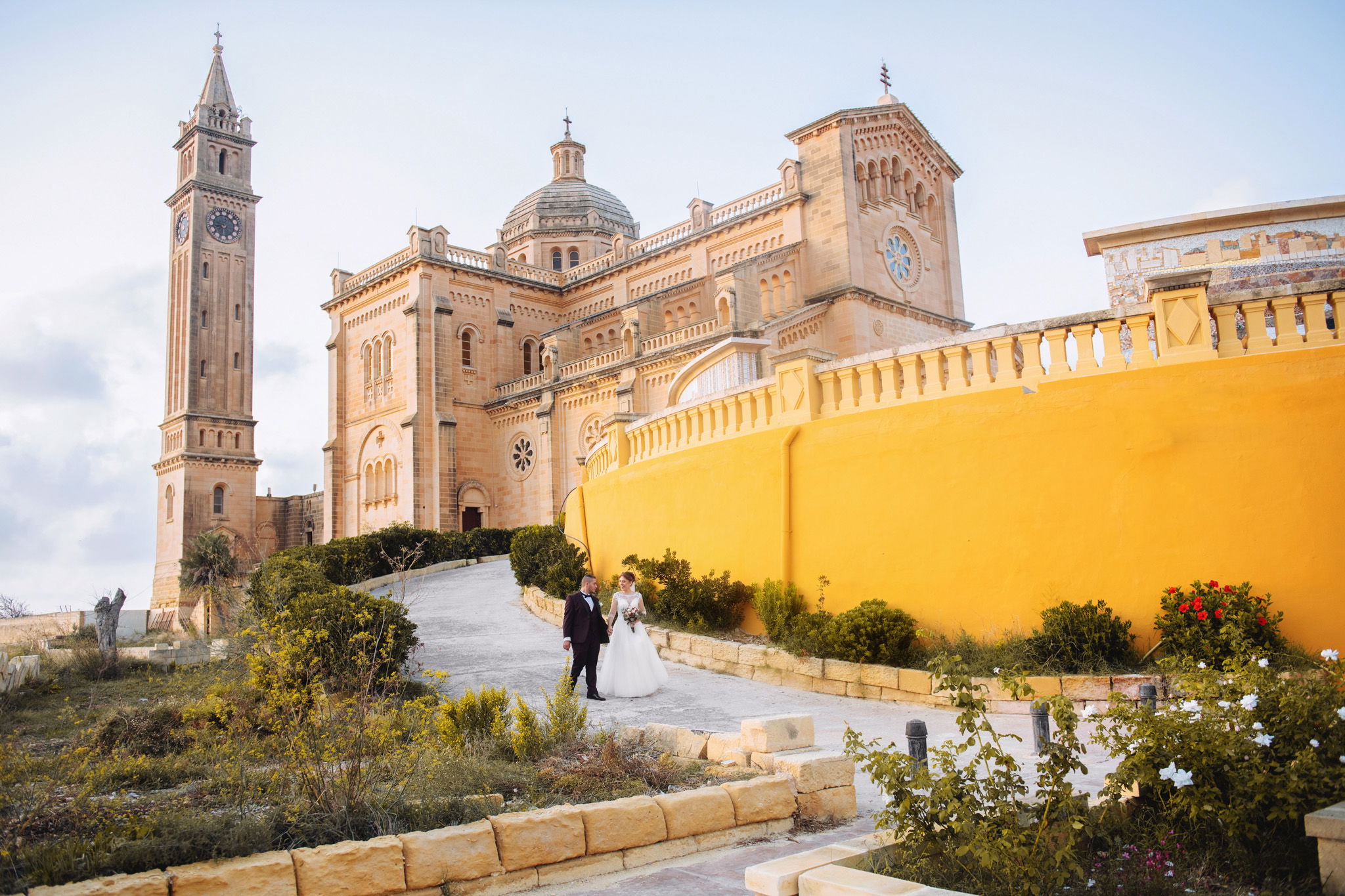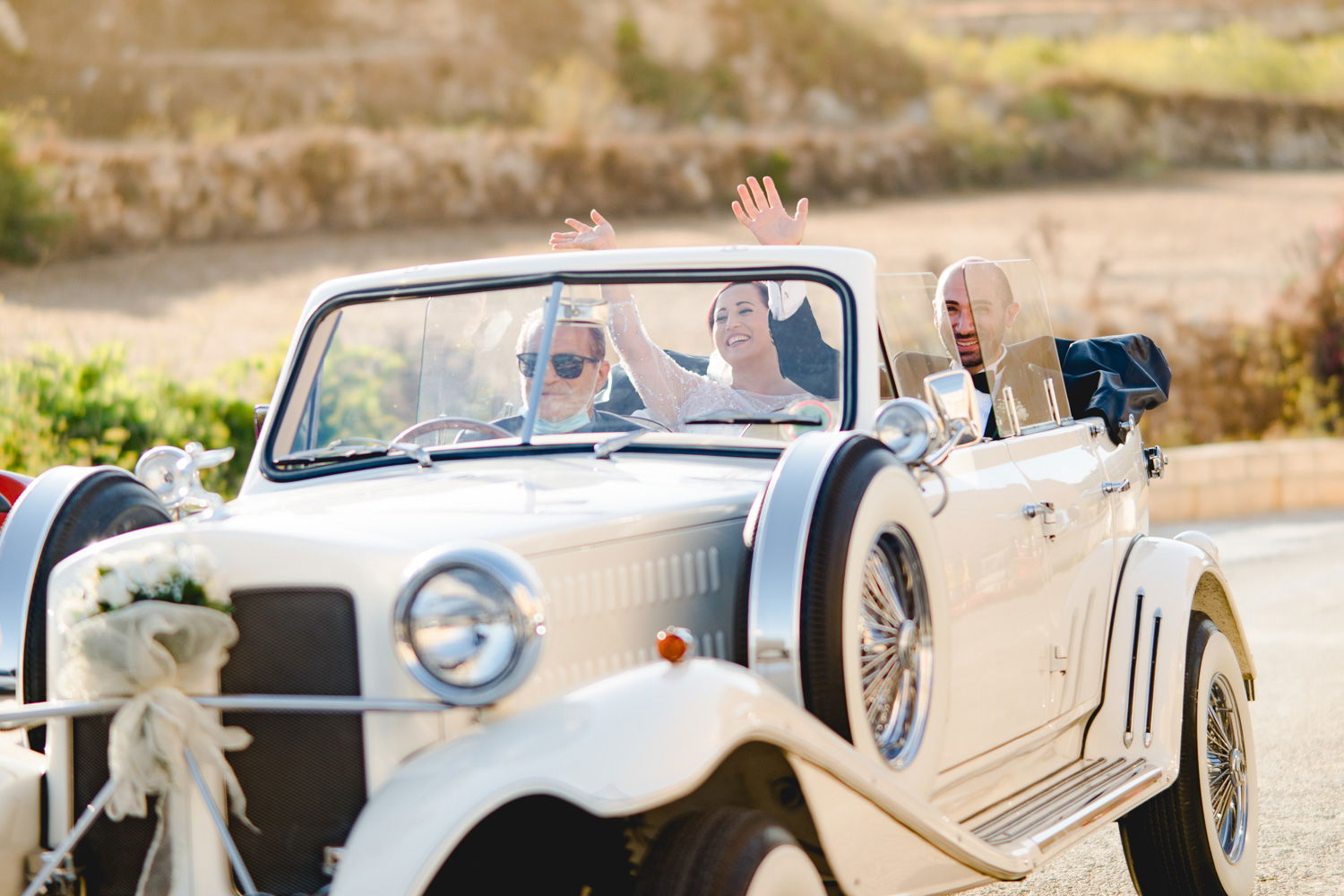 Golden Bay, Ghajn Tuffieha
Golden Bay is one of the most popular beaches in Malta and boasts some truly spectacular views from its majestic cliffs. It's also relatively secluded compared to other beaches in Malta making it an ideal location for couples who want to take outstanding sunset pictures.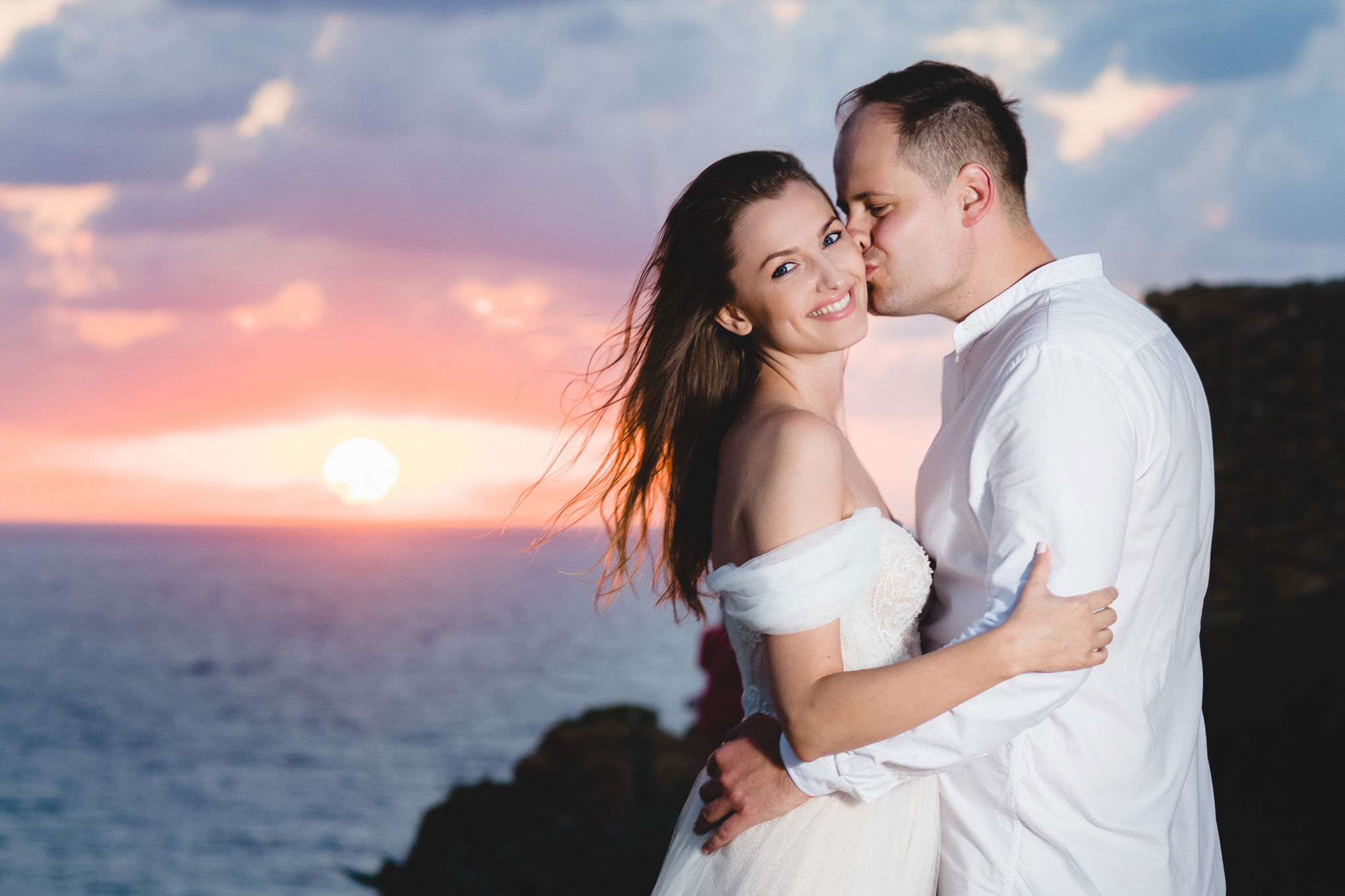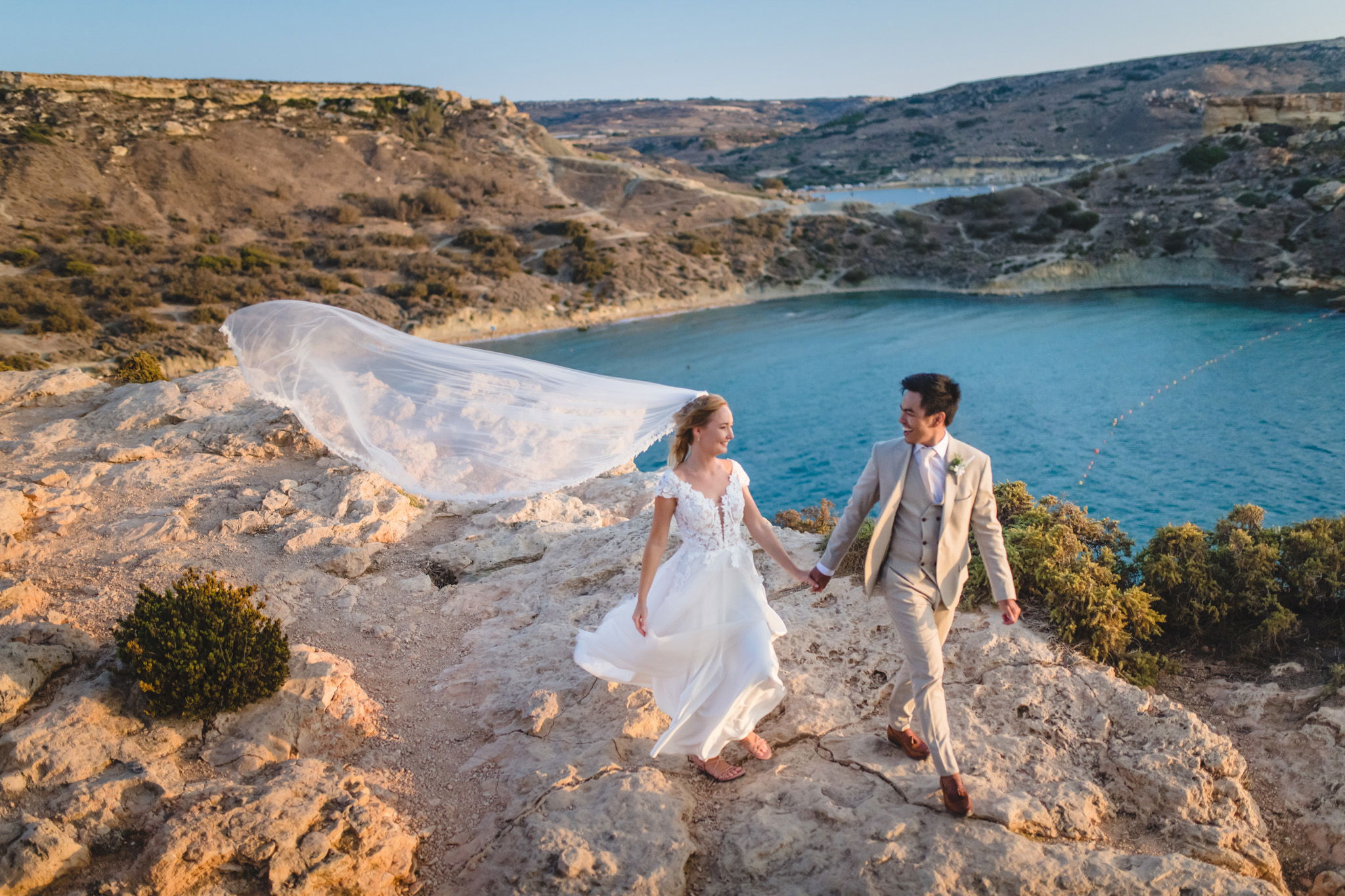 San Anton Gardens
This is a perfect location for all brides who love flowers and nature. The San Anton Gardens will be perfect for a boho styled wedding as well as for any other theme.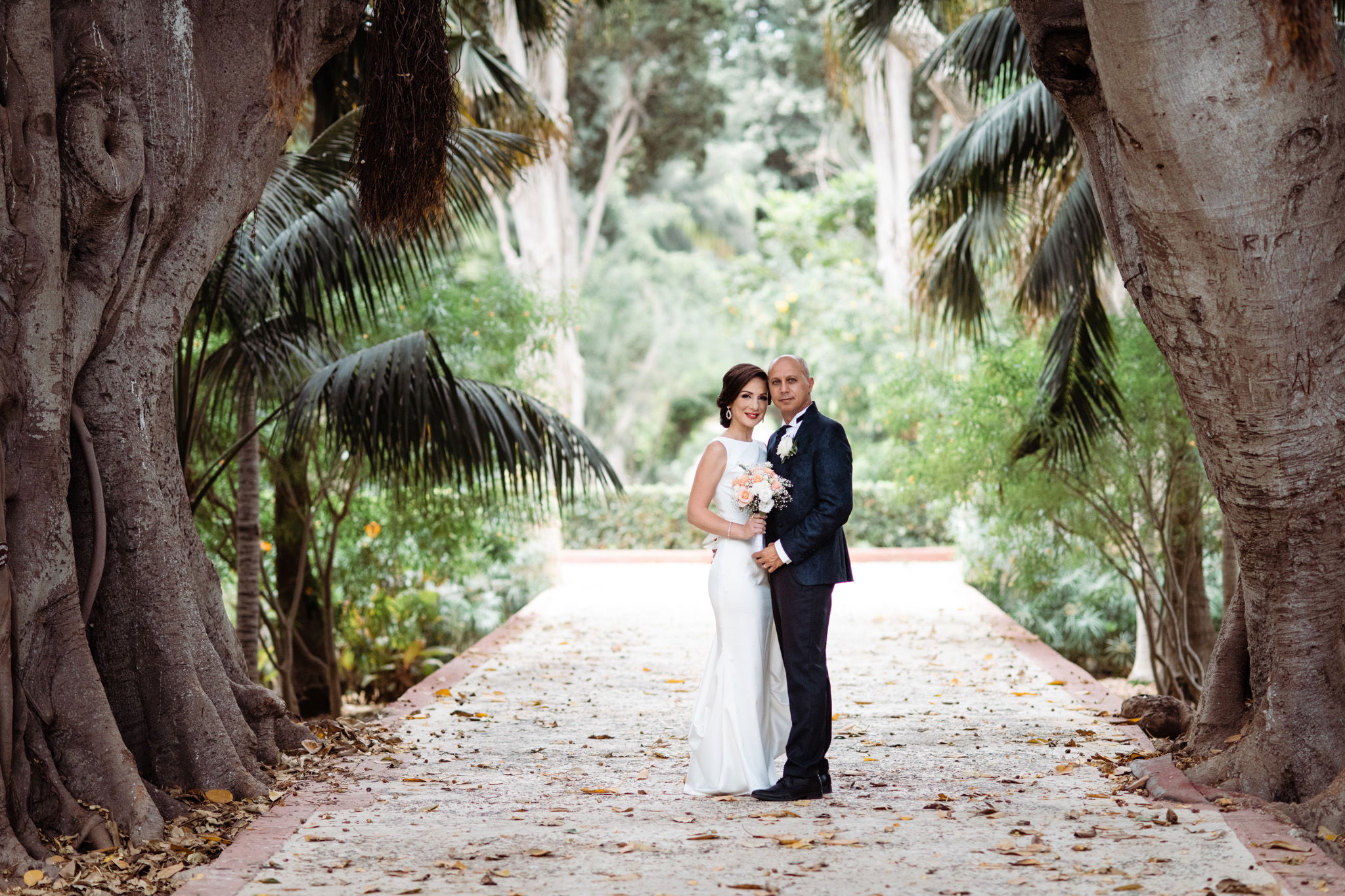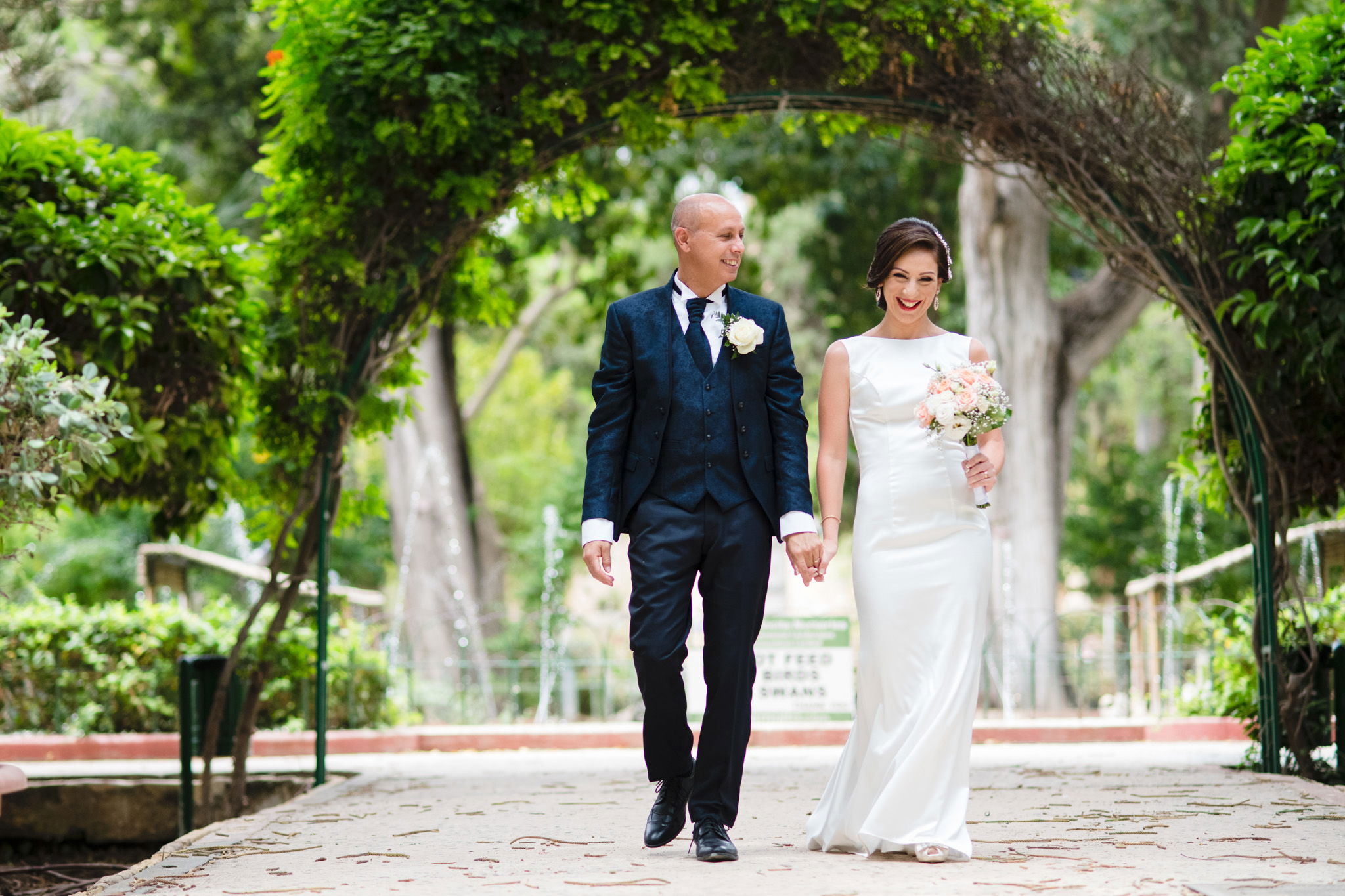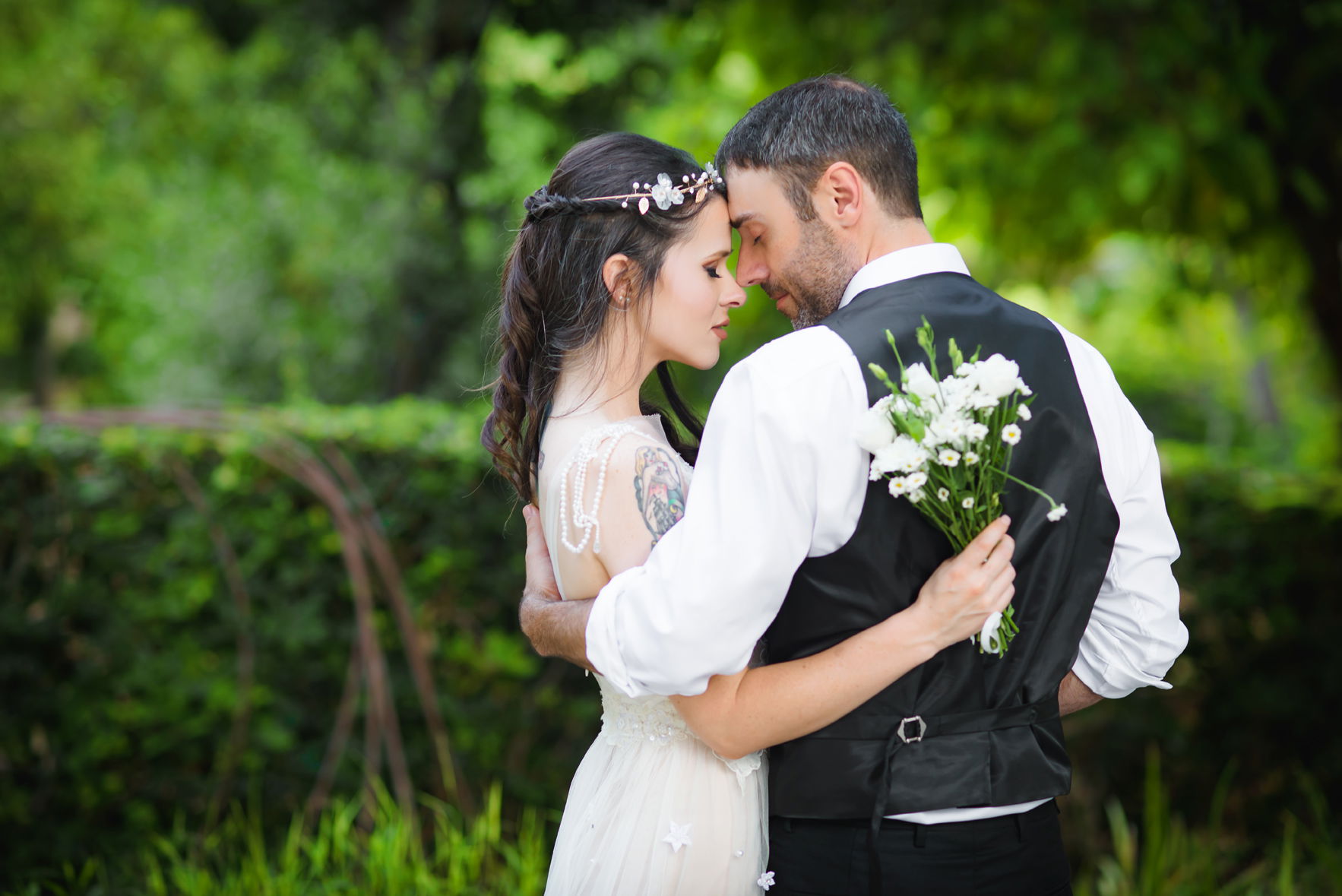 Valletta
When I think about Valetta I imagine an old city with lots of history, old buildings and narrow streets with steps everywhere! It is just perfect for a city themed wedding shoot. One of my favourite spots here is Upper and Lower Barrakka which offers beautiful views over Valletta and its Grand Harbour.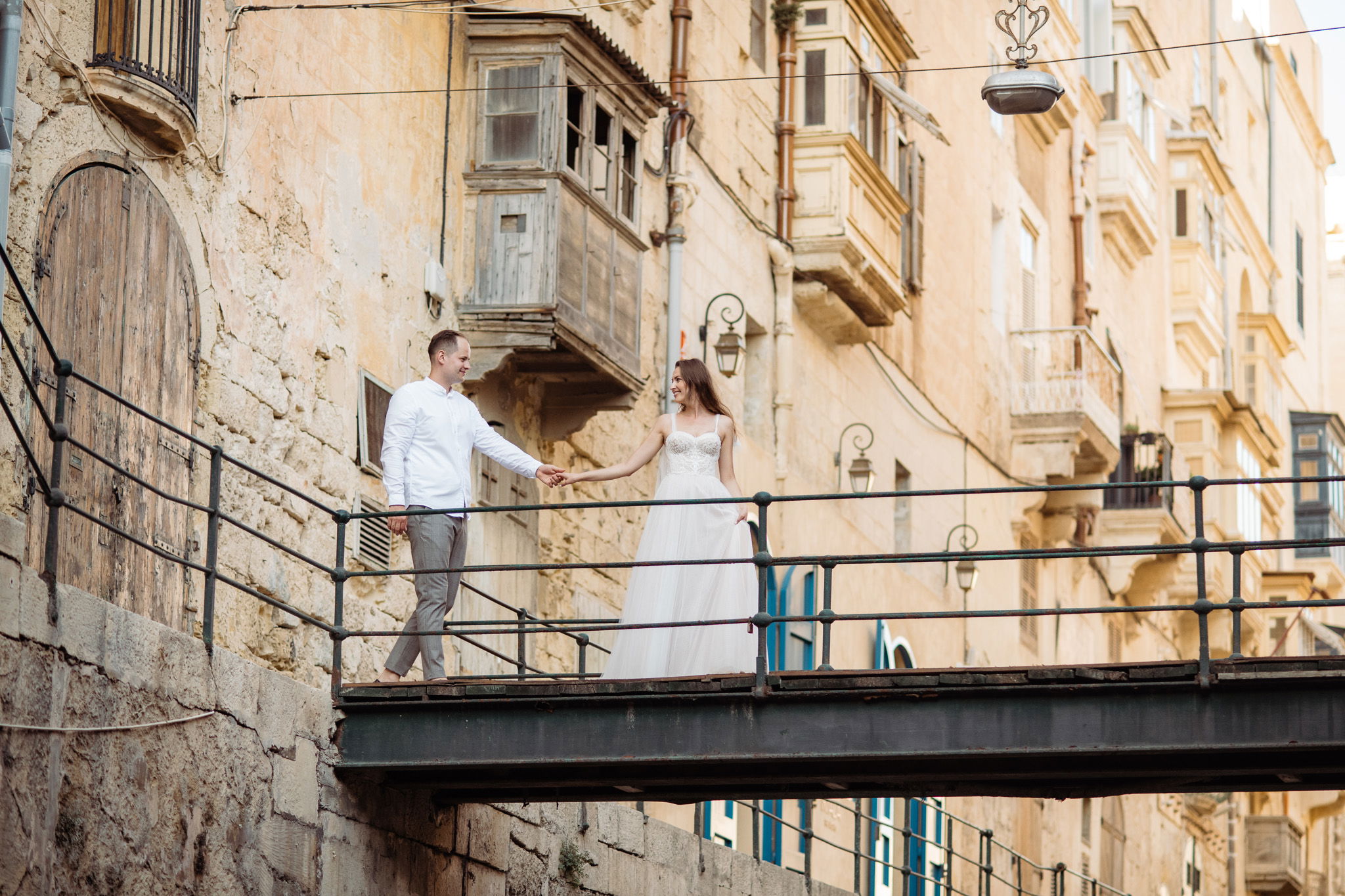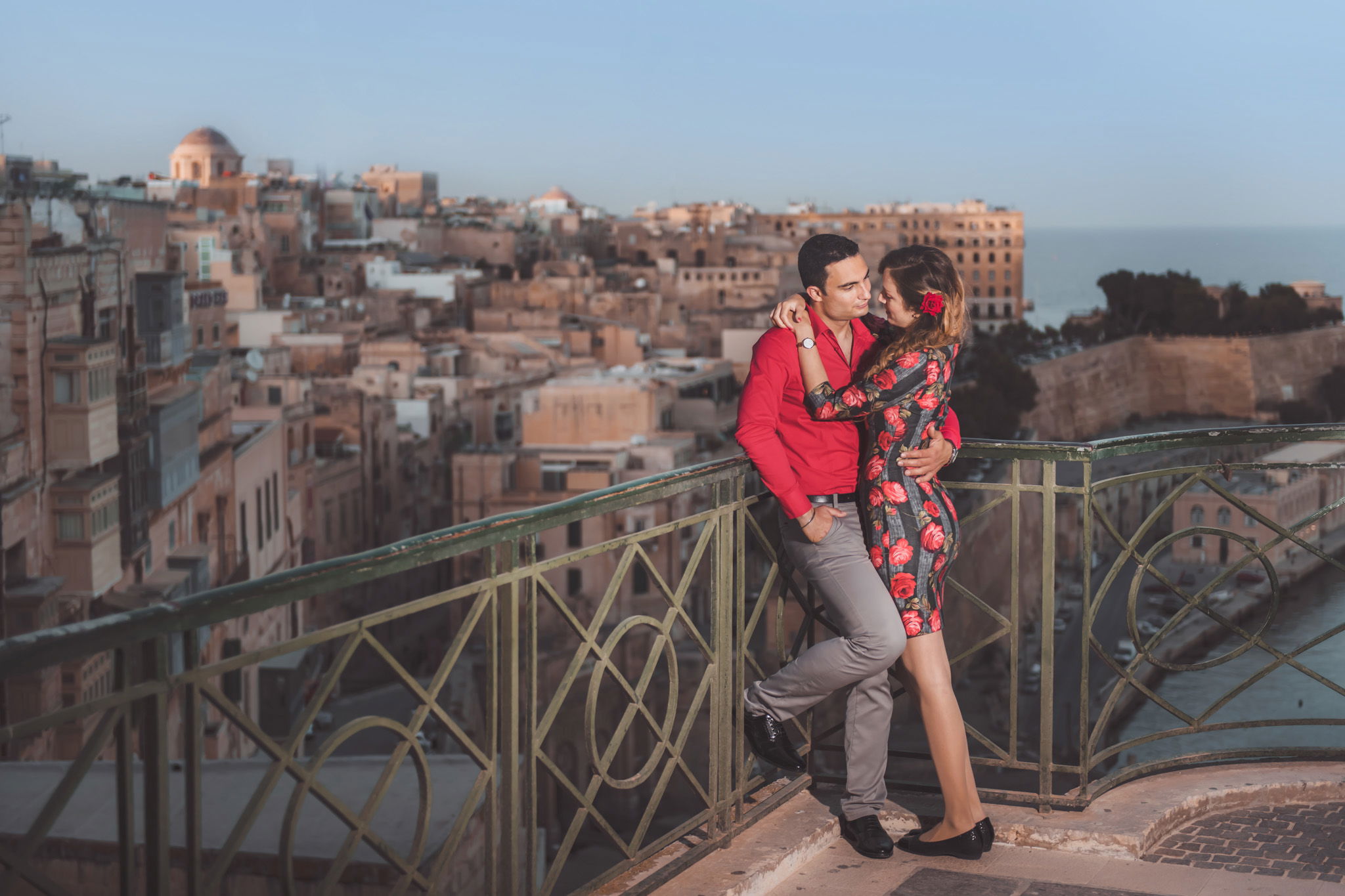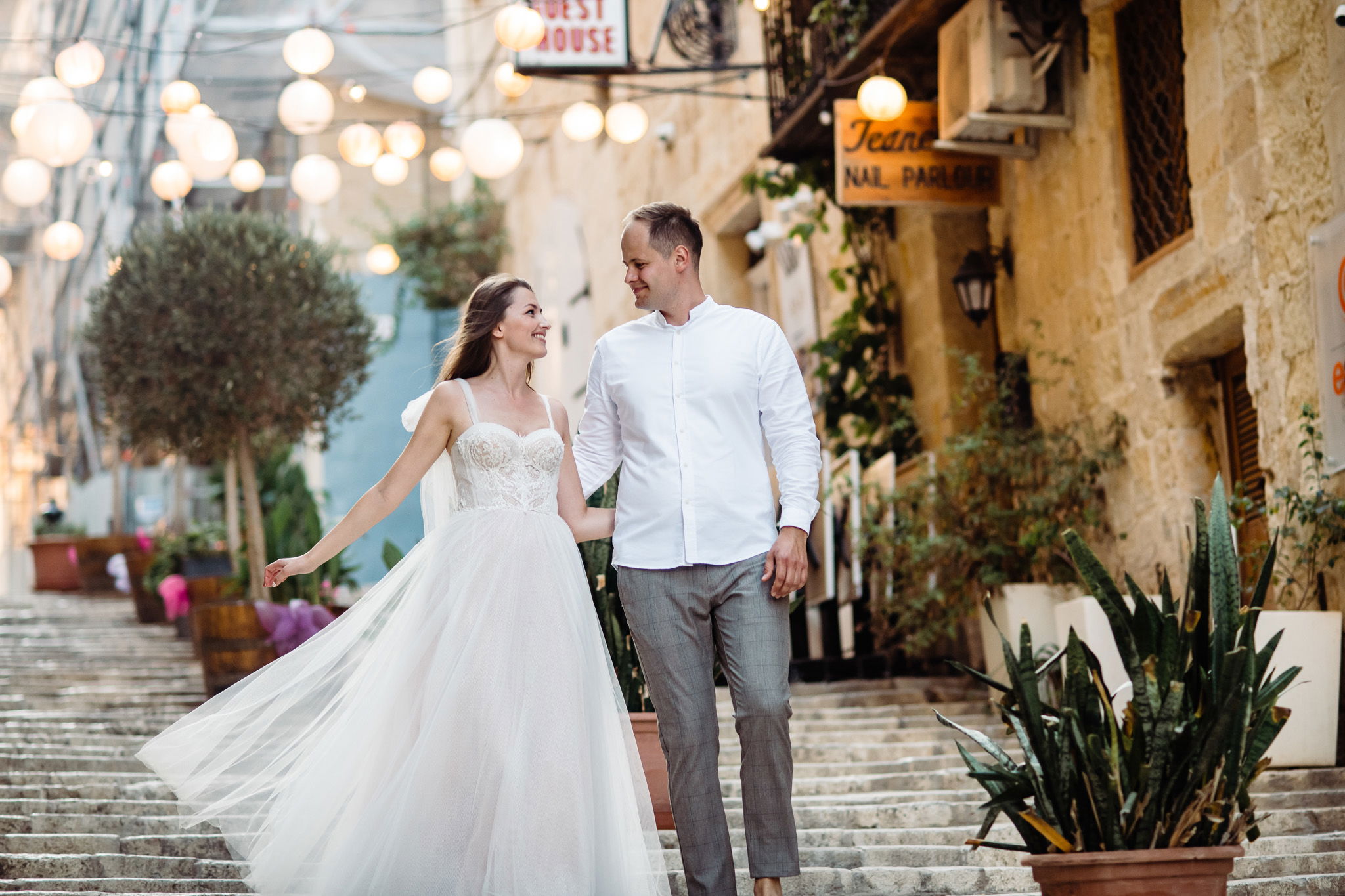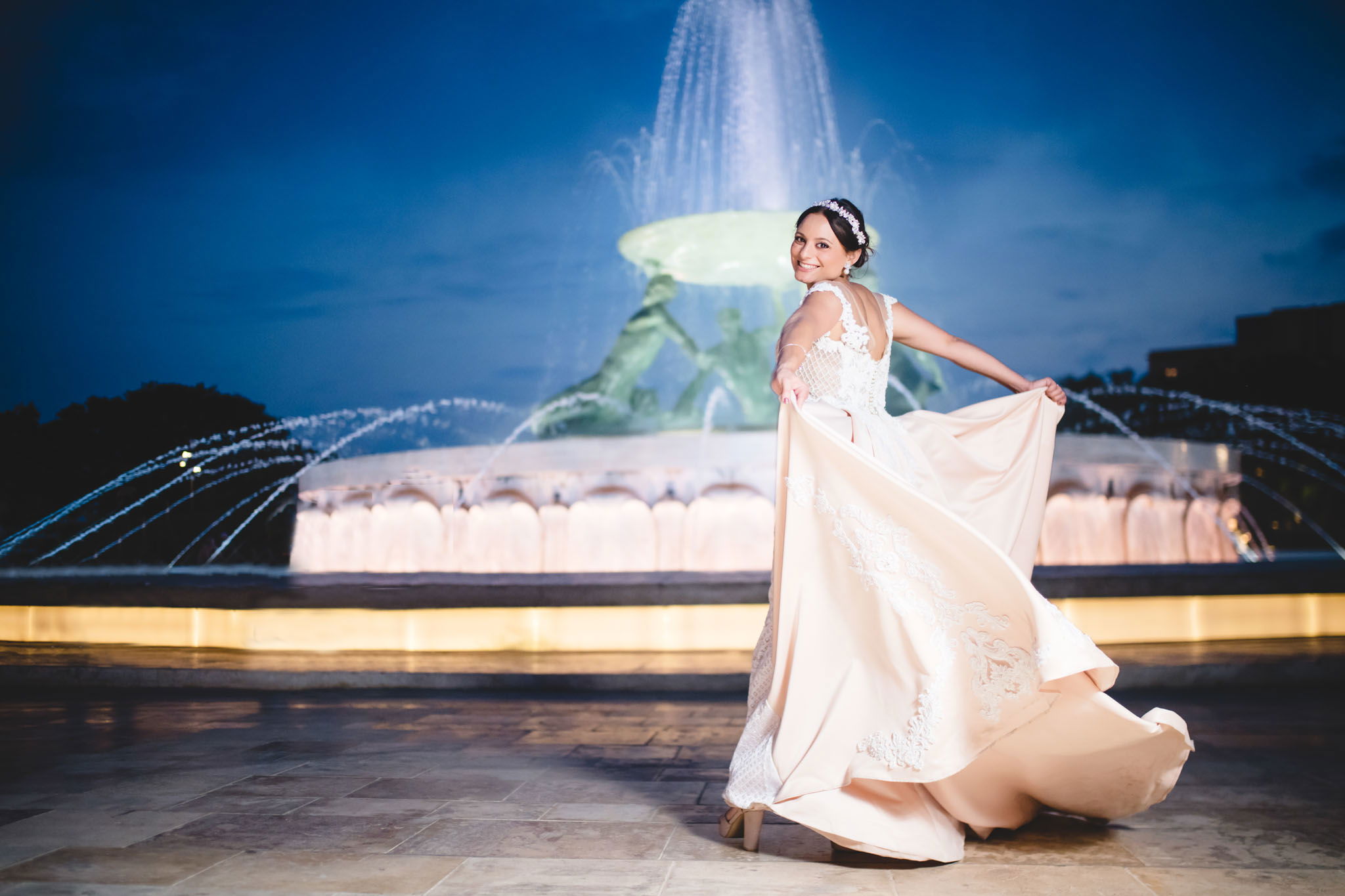 Mdina
Take your guests back in time with the medieval city of Mdina. This city is a real gem, not only because it has some beautiful and unique architecture but also because it has some unexpected greenery inside its walls which makes it perfect for your wedding session.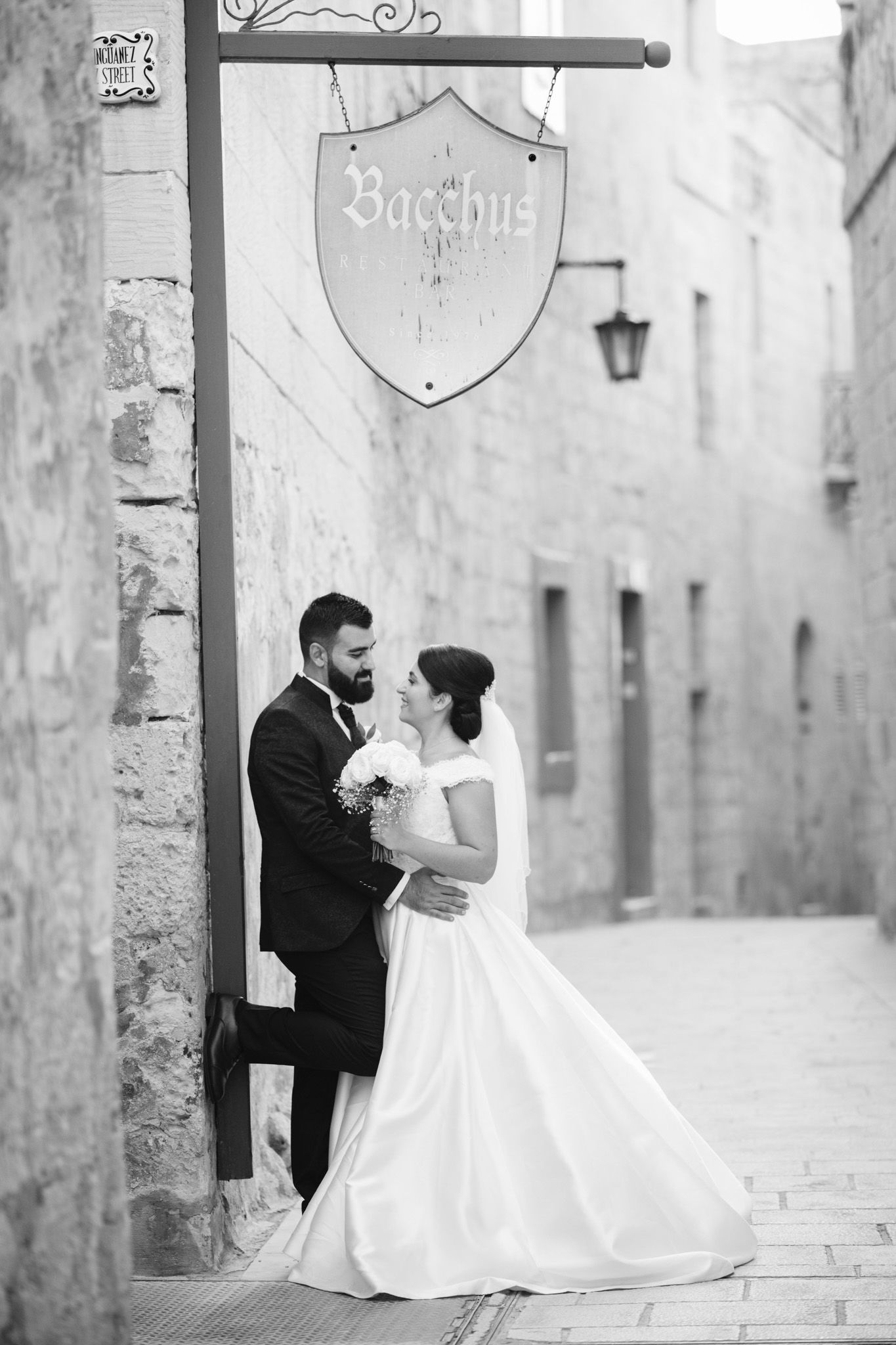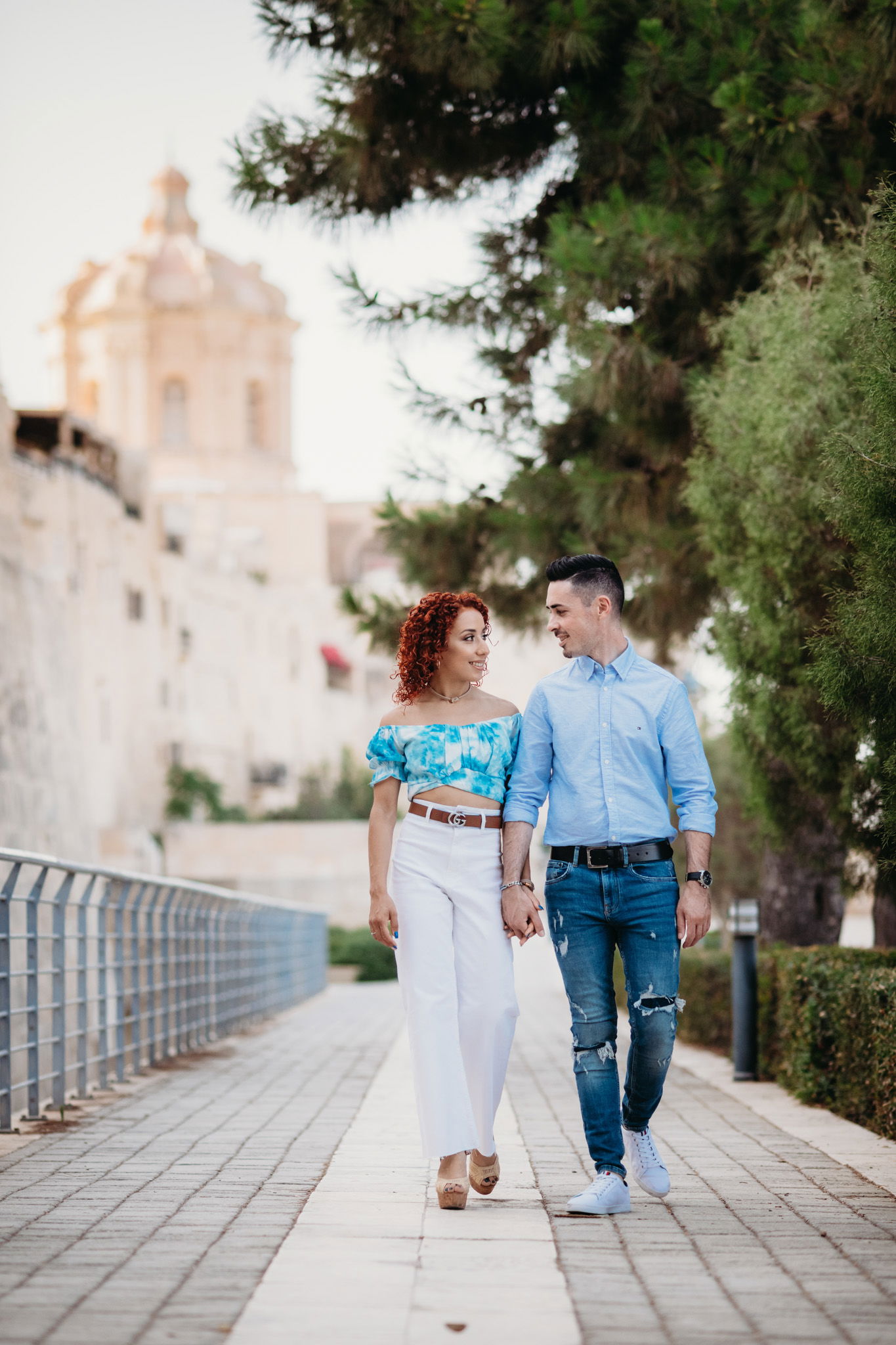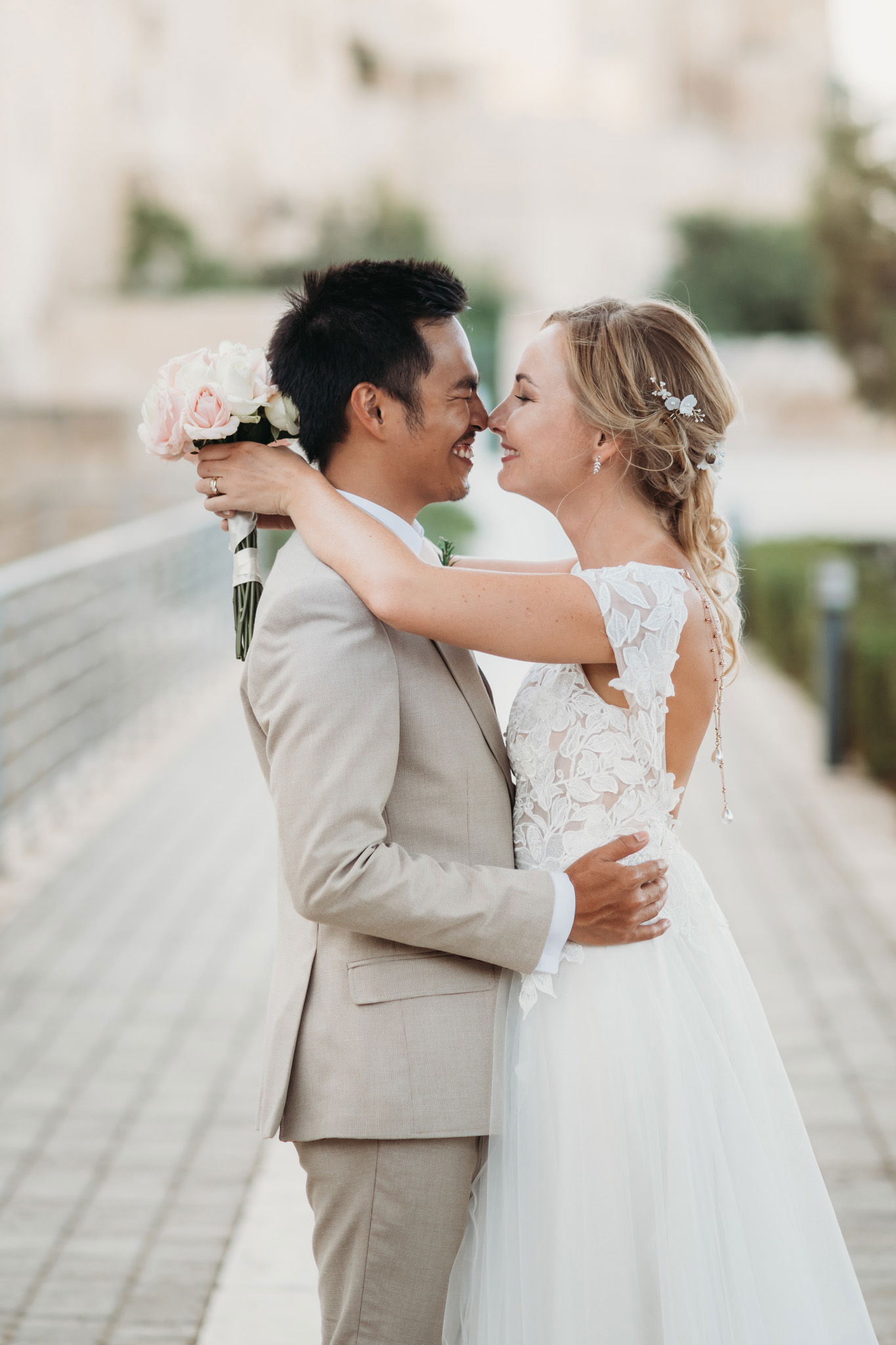 Birgu
This little town overlooking the Grand Harbour right opposite Valletta is my another top pick for wedding photography in Malta. It offers great views of yacht marina and many typical Maltese narrow streets with colourful doors and characteristic balconies.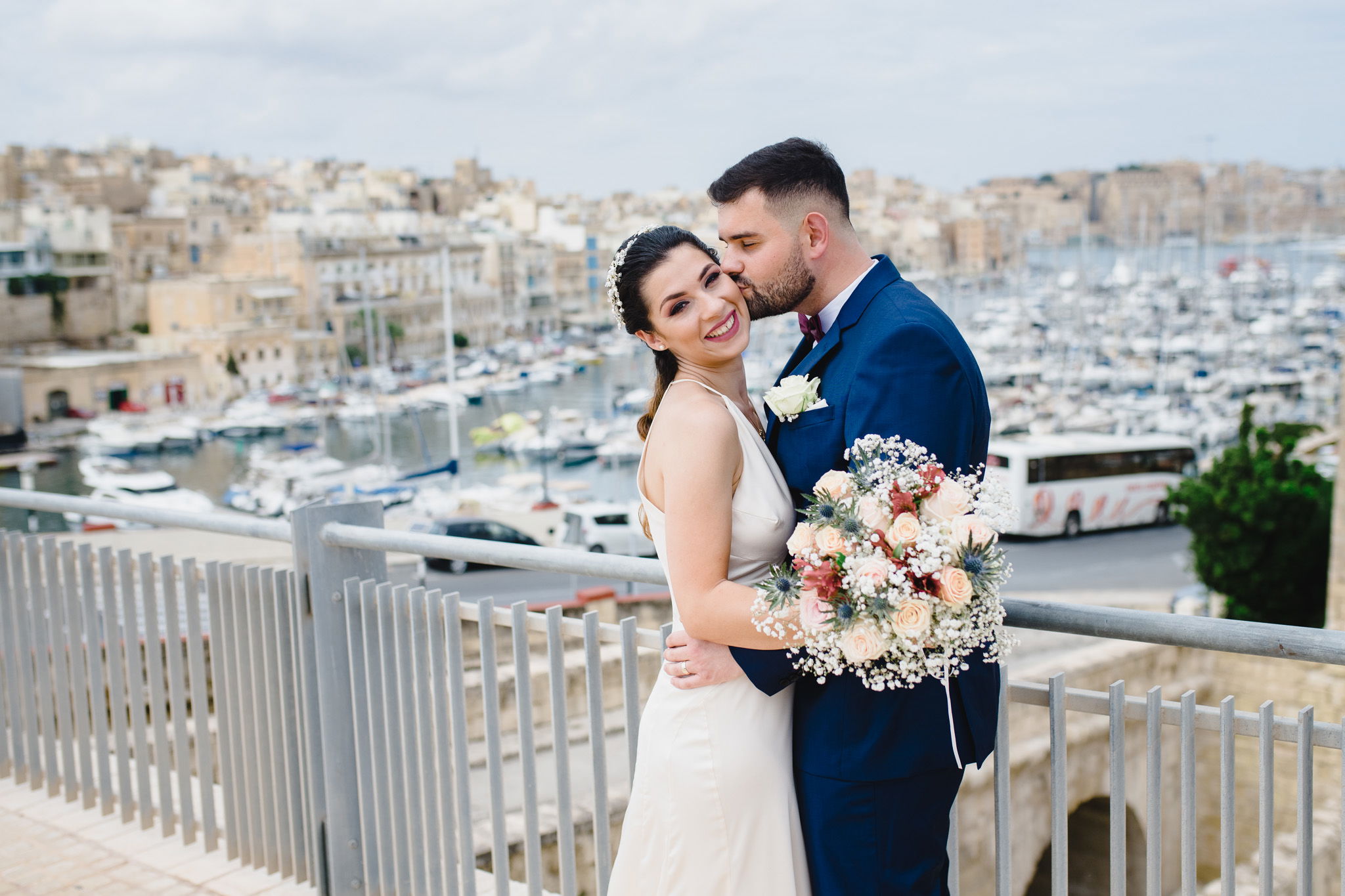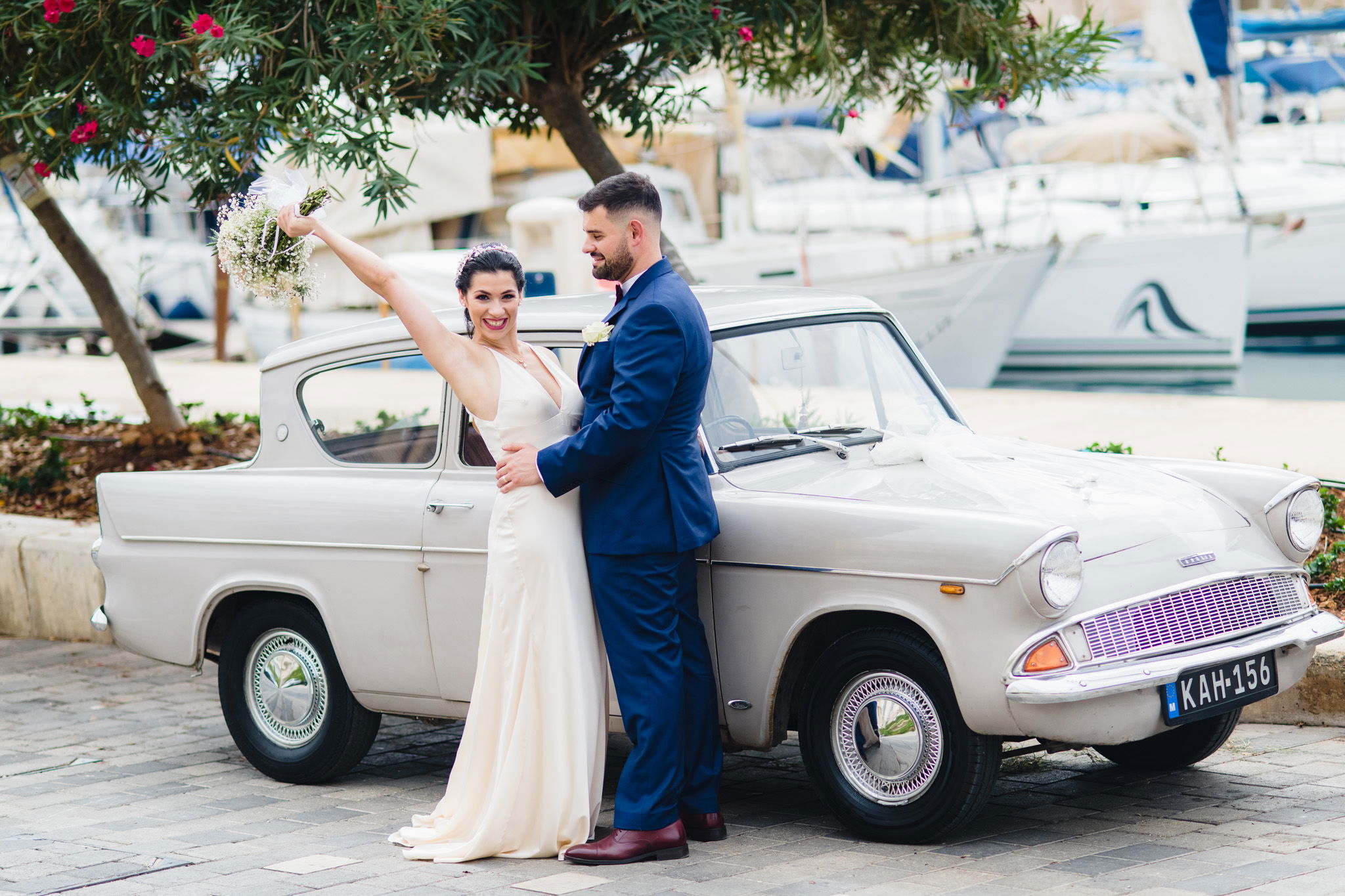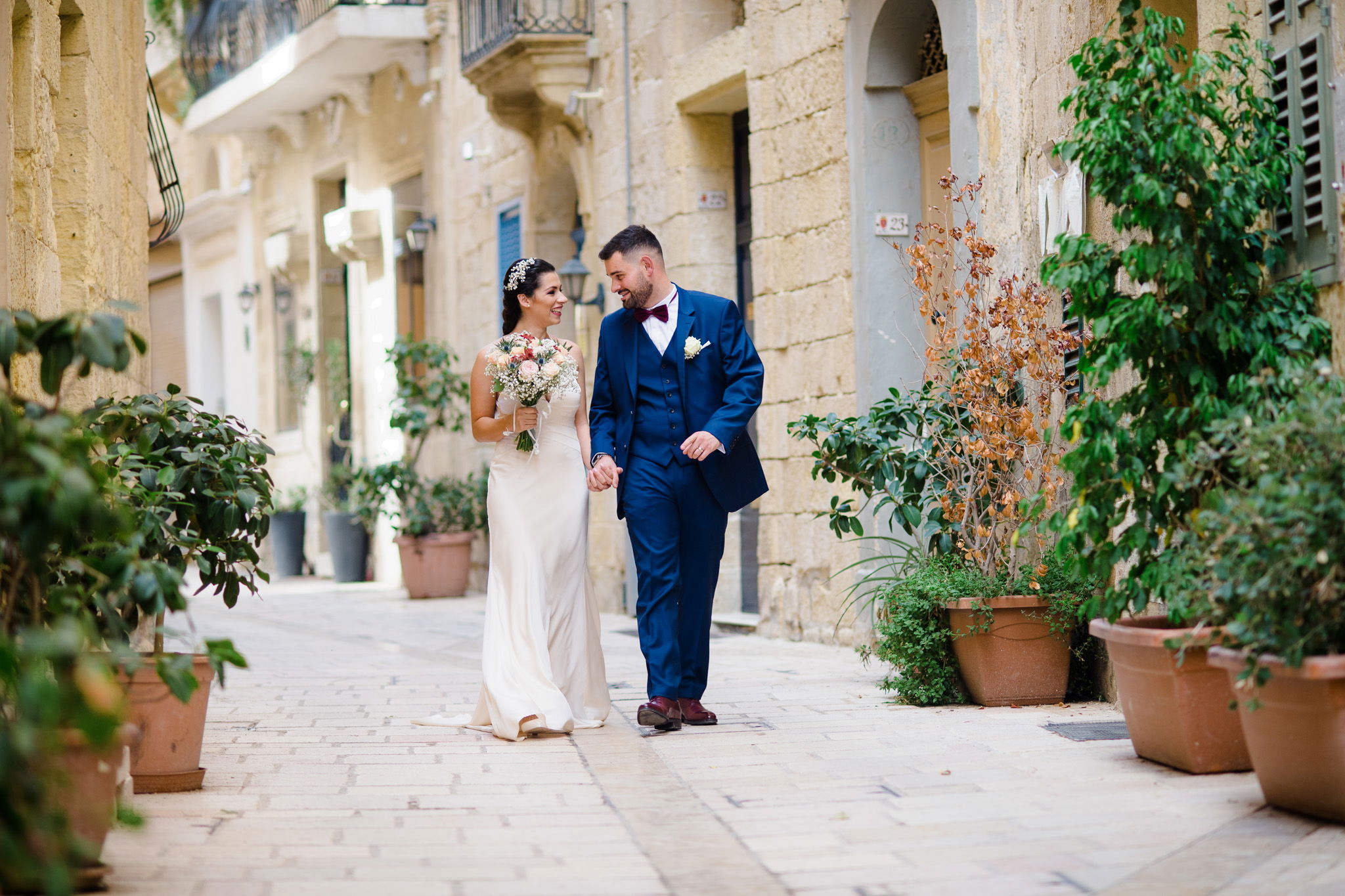 Chateau Buskett Gardens
The Chateau Buskett gardens are located close to Dingli Cliffs. They are a fantastic location for nature lovers with plenty of opportunities to get great photos amongst the trees, flowers and outstanding nature trails.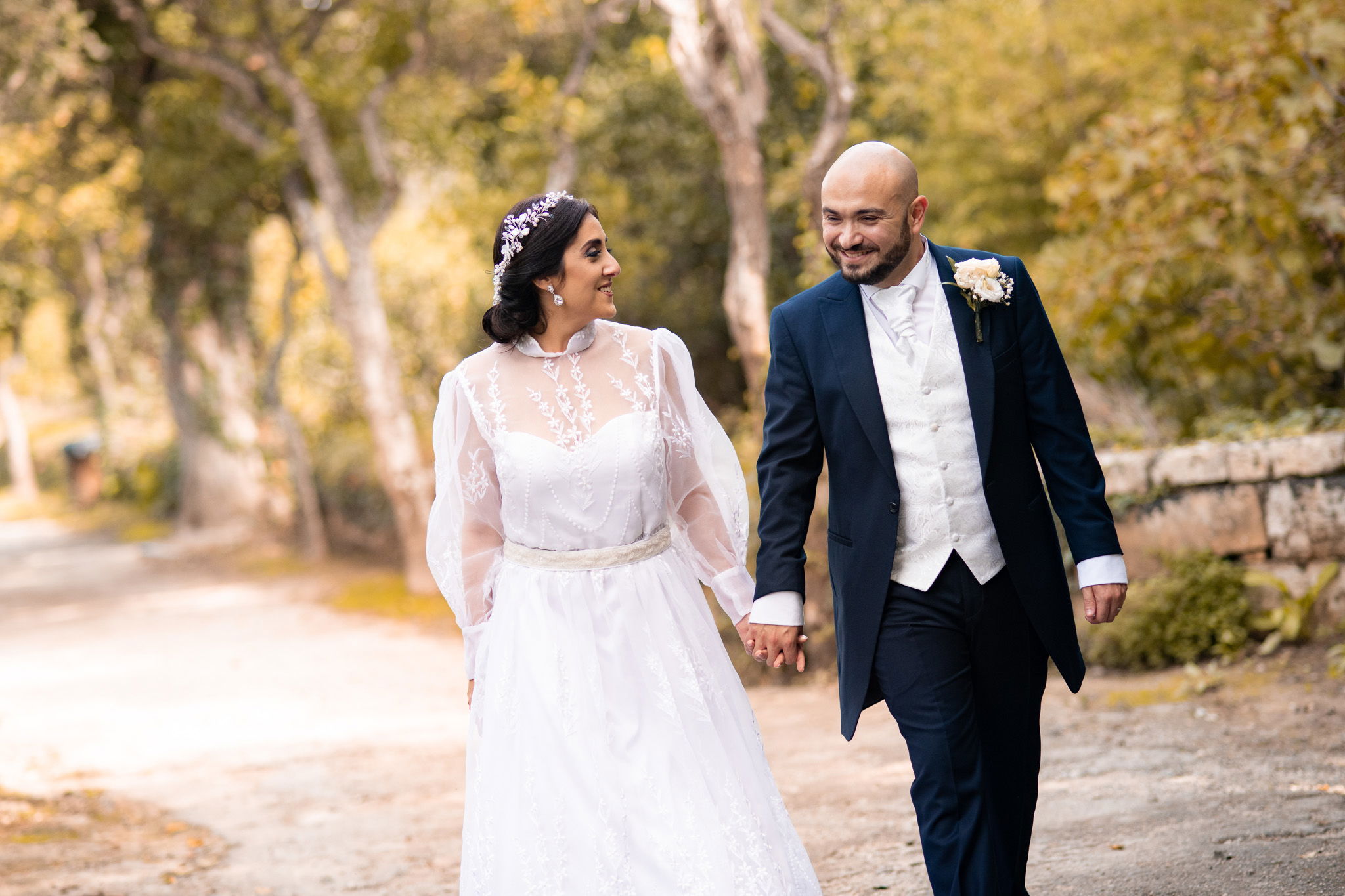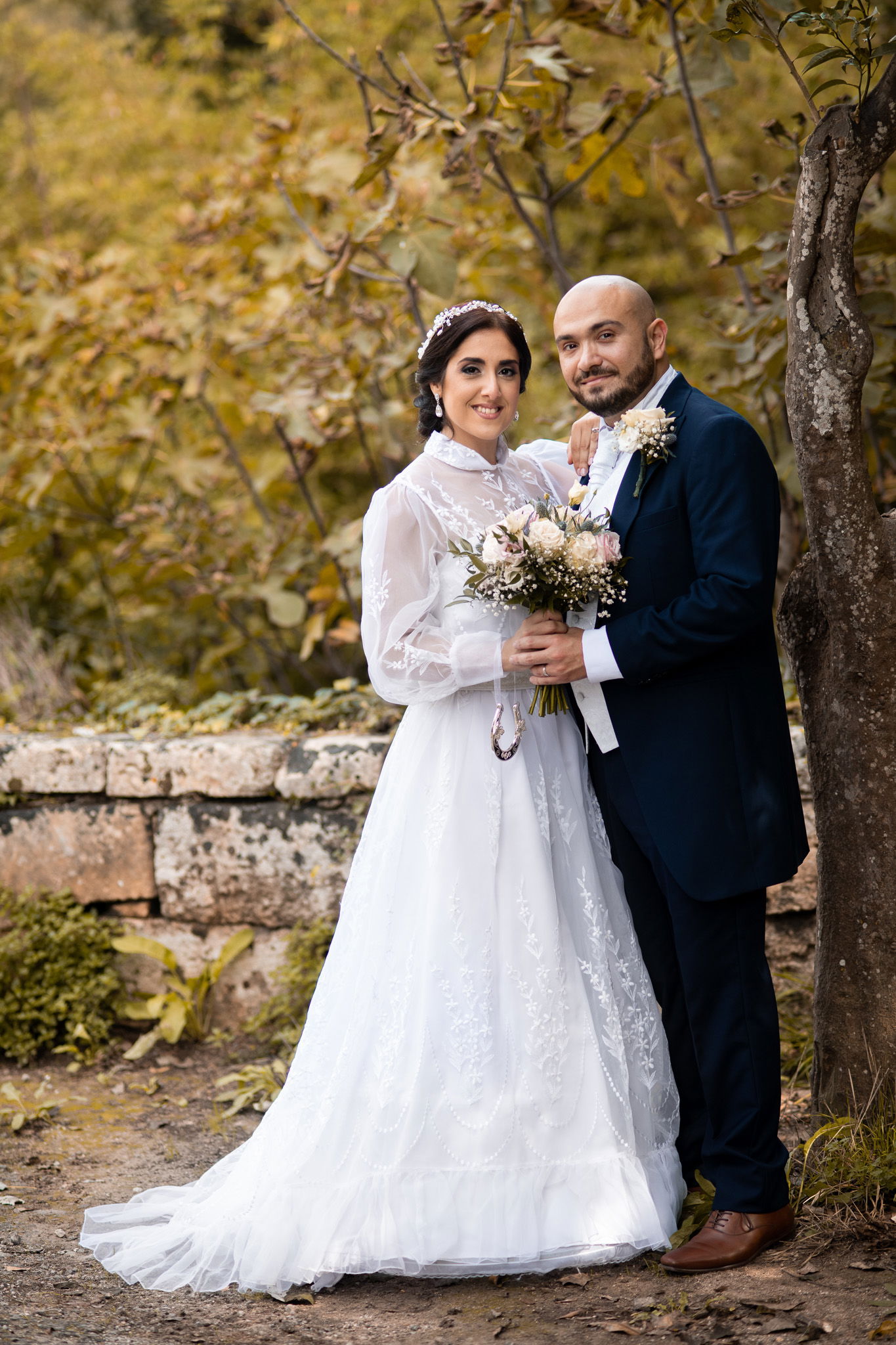 Finally
There are so many beautiful locations on the island that it was hard to narrow down my favourite spots for wedding photos. I hope you liked my list of places where you can take your wedding photos in Malta and that it inspired you to plan your own photography adventure.